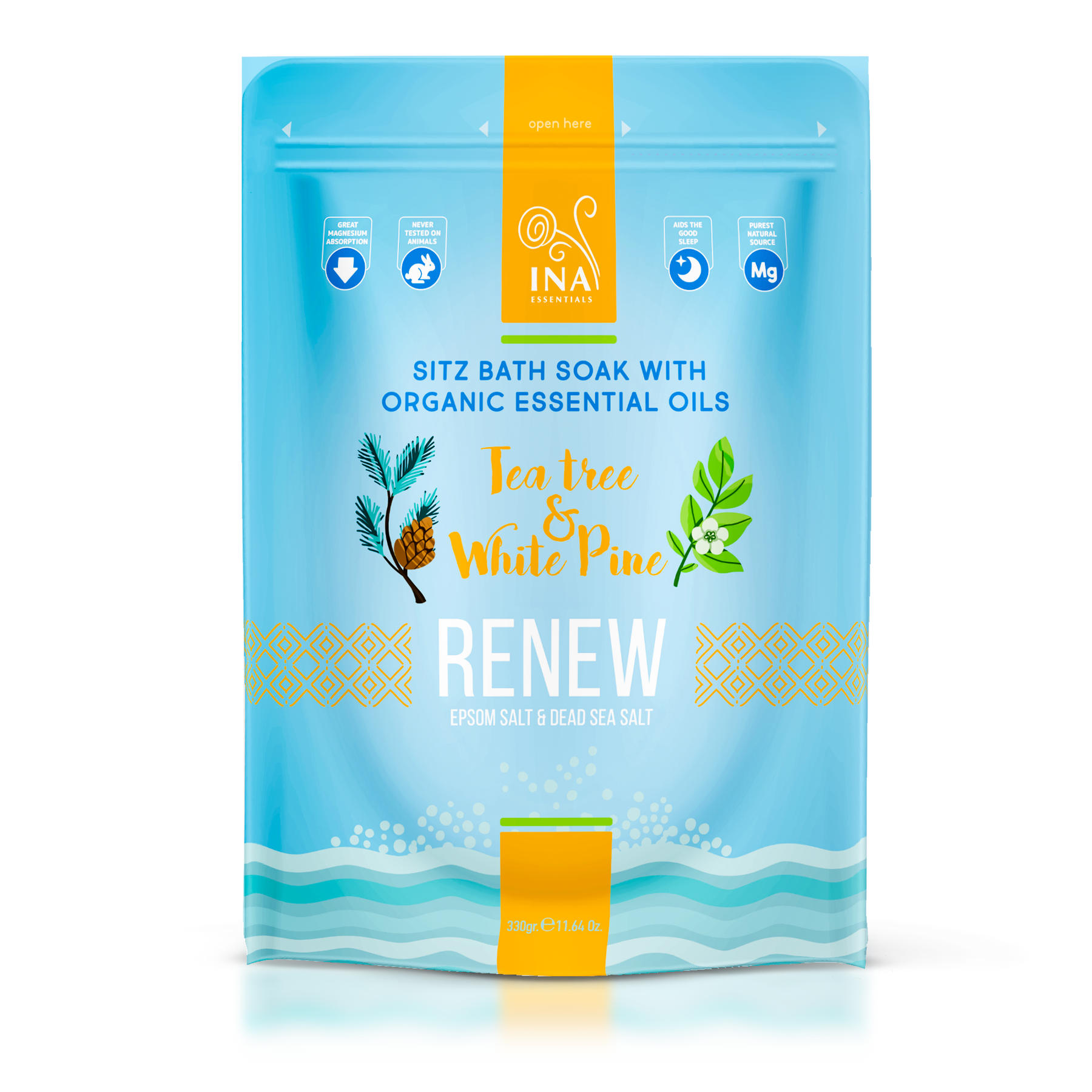 Renew– Sitz bath salts with Tea tree and White pine for tired legs and fungus
📌 100% Refund - No questions asked
🚚 Express 24hr - 48hr delivery from our fulfilment centre in Ireland
Why Renew?
• Epsom salt contains sulphur and magnesium ions with broad-spectrum activity and beneficial effects. They detoxify and rejuvenate the skin on the feet and contribute to its faster regeneration.
• Dead Sea salts are extremely rich in chemical elements, such as magnesium, calcium, bromide and potassium. The salts are great in preventing the appearance and intaking further care of various skin problems. These natural minerals help to restore the skin and to strengthen tissues.
• Tea tree oil is a powerful antioxidant. It is suitable for sensitive and problematic skin. It cleanses and softens the skin in-depth and has a wonderful aroma.
• Organic White pine oil relieves skin irritations and removes odours.
Ingredients/INCI/ -MAGNESIUM SULFATE, SODIUM CHLORIDE, MELALEUCA ALTERNIFORLIA LEAF OIL*, PINUS SYLVESTRIS OIL*, LIMONENE**
*Certified Organic Ingredients
**Natural Ingredients of Essential Oils
• For the bath: Dissolve 50gr of the salts in warm water for general toning. For a stronger effect, use as hot water as you can stand. Enjoy the bath for no longer than 15 minutes. A maximum of 3 baths per week is recommended.
• For foot and hand baths: Dissolve 1-2 tablespoons in 5 litres of warm water and soak for 10-15 minutes. The salts dissolve easily in water and are very well absorbed through the skin, which makes them perfectly suitable for therapeutic baths.
The combination with essential oils is ideal for aromatherapy. The bath has a relaxing effect and enhances the harmony between body and spirit from the comfort of your home.
You don't have to wash it off after use.
For external use only.
Premium care for tired legs, leg pain, stubborn calluses and fungi. Our InaEssentials Renew bath salts are formulated with natural ingredients and target the most common foot problems with a powerful solution.
Renew bath salts are created with natural ingredients for foot health. The Tea Tree and White Pine essential oils contain a high concentration of nutrients, extracted from plants. The combination of Epsom
Payment Methods: by card
- PayPal
- Credit Card
Deliveries are made with the courier services of UPS. For orders accepted until 14:00 on a working day, delivery is within 1-2 working days.
Delivery prices:
Courier services of UPS - €5.50
FREE Shipping for orders over €50
We are confident in the quality of our products, that's why if do not get the desired results within 14 days of use, we offer:
📌 100% money back - No questions asked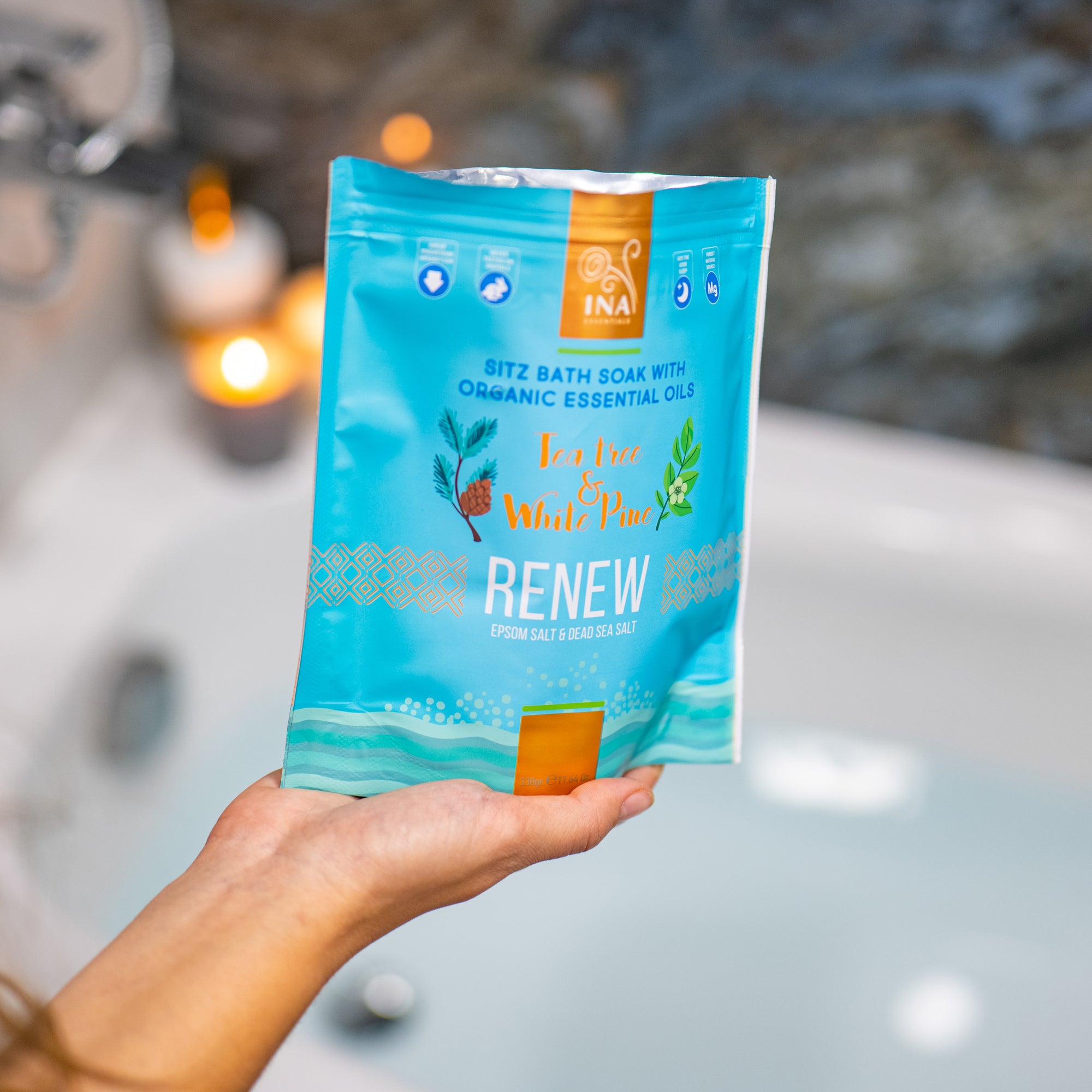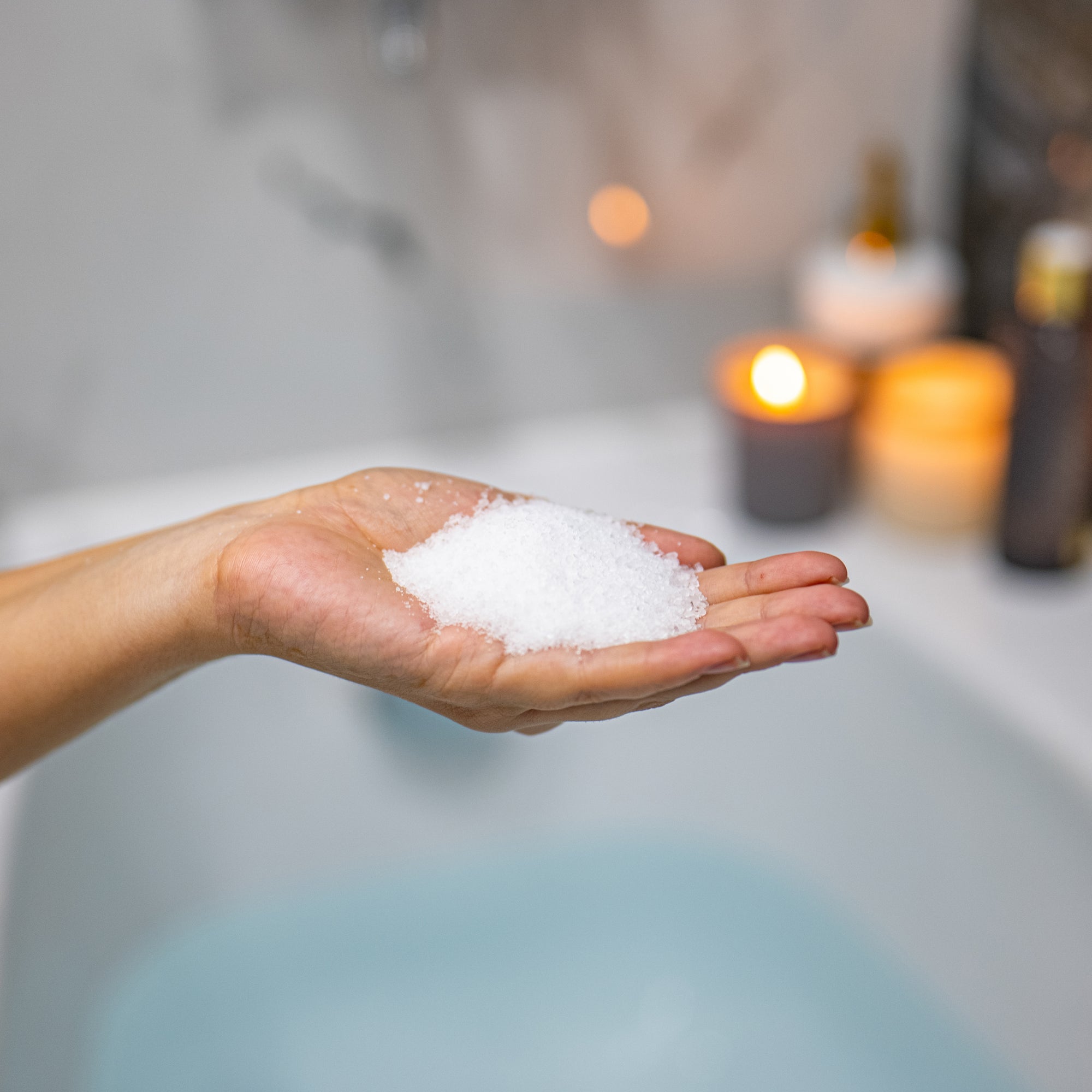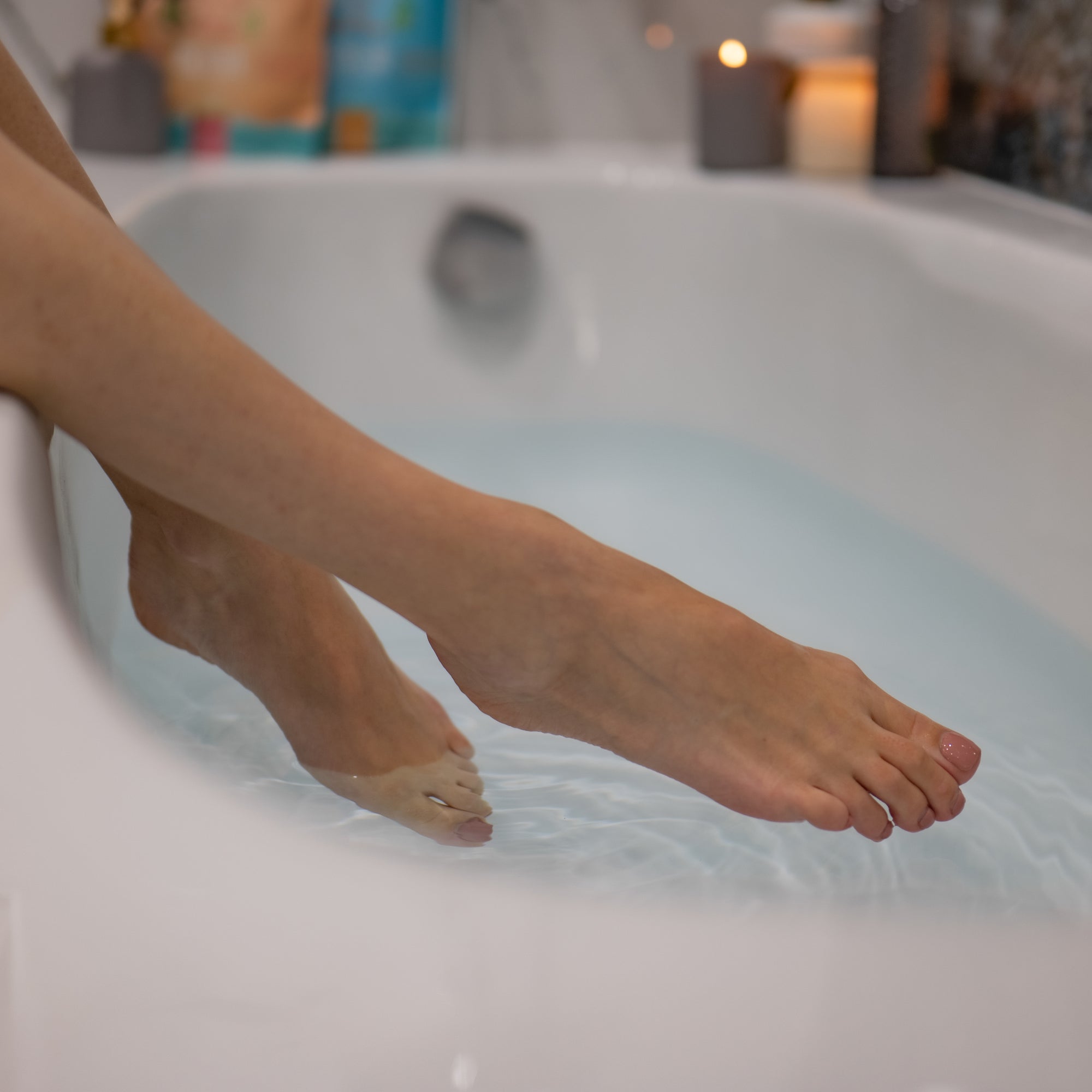 Regenerates the skin tissues
Suitable for varicose veins and postpartum care
No artificial colors and smell
What to expect from this product:
Upon first use, your skin will begin to directly improve its overall appearance. The problem areas will calm down. Your skin will be hydrated and softened. The treated area will tone.
On the second week of regular use of the product, you will feel lasting soothing.
With continued, consistent and responsible use of the product you will notice a lasting effect. Your body will be toned. The original source of discomfort will be neutralized and reoccurrences will be reduced.
** The results of using natural products are strictly individual. They depend on a number of factors, including the condition of your skin and body, your sensitivity to the plant and its active properties, the medical conditions you are targeting, responsible and regular application of the product, and your diet and lifestyle, among others.
I am satisfied with the result.