Melissa Maskina - for DULL and DRY skin (60g)
Meet your new favorite product for dull and dry skin - Melissa Maskina by InaEssentials!
Designed with care and an eye for the details, composed of natural ingredients and enriched with skin-loving plants. This deeply hydrating maskina is the perfect ritual for self-care appreciation, for those moments of "Me - time". 
Why InaEssentials' Melissa Maskina?
✔️The melissa from our family's never-ending organic green fields is the perfect remedy for sensitive to normal skin, which helps you to conquer the daily routine. It soothes down irritated skin and outbreaks.
✔️Superfood or Super skincare - Spirulina comes to the rescue! Due to its anti-inflammatory and anti-aging effects, it leaves your skin glowing like never before!
✔️Kaolinite sets the perfect foundation for a real detox and full pleasure straight from the nature.
✔️And the Aloe… It does wonders! The rich content of vitamin C, beta-carotene, and E in aloe vera helps in reducing fine lines, age spots, and wrinkles by boosting the antioxidant activity and repairing activity in your skin cells.
Create a feeling of well-being and stress relief, while taking care of yourself and your beautiful skin. Let our Melissa Maskina center the body and mind. Just relax, breathe and enjoy…
Ingredients /INCI/: KAOLIN, ILLITE, MELISSA OFFICINALIS LEAF POWDER, SPIRULINA MAXIMA POWDER, ALOE BARBADENSIS LEAF JUICE POWDER, MONTMORILLONITE
 **This Maskina is specifically designed to complement InaEssentials' Melissa water - Hydrolina. It will probably work with other liquids as well, but for guaranteed results – use it with InaEssentials 😊 
Secure & Swift Delivery
Payment Methods: by card
- PayPal
- Credit Card
Deliveries are made with the courier services of UPS. For orders accepted until 14:00 on a working day, delivery is within 2-3 working days.
Delivery prices:

Courier services of UPS - €5.50
FREE Shipping for orders over €50
Our Guarantee: Your Satisfaction
Your satisfaction is paramount to us. If you're not seeing the results you desire for 14 days of daily usage, we offer a no-questions-ask full refund minus the delivery fee. How to do it: just message or email our support team.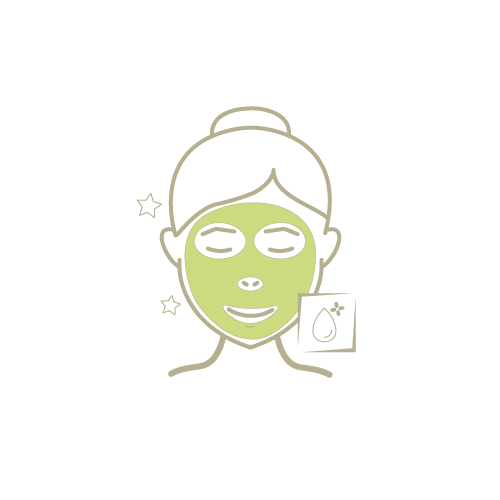 Regenerating and moisturising effect
Suitable for dull and dry skin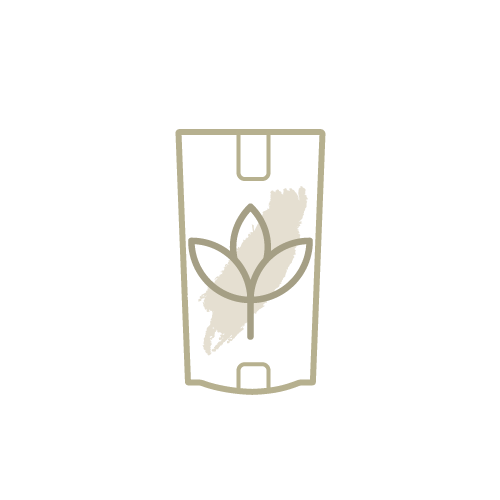 What to expect from this product
The skin is visibly cleaned from impurities and dead skin cells. The texture is smoother and softer. The face is brighter and feels fresh.
With continuous use the refreshing effect of the Melissa Maskina lasts longer. The skin is significantly smoother and brighter. Due to the combination of Melissa, Spirulina and Aloe skin regeneration is stimulated and its natural moisturizing ability is stimulated.
After less than a month of regular use the healing effects of the Melissa Maskina are fully felt. The skin is rejuvenated, moisturized and brightened. Dry patches are reduced and pores are declogged. The skin barrier is stronger and its natural ability to regulate moisture is regenerated leading to a beautiful and glowing look. 
Enjoy your best skin ever!
*We recommend to use Maskina not more than once every 4 days, otherwise you might overydry your skin. Do not forget to moisturize your skin with your Hydrolina after every application of the Maskina.