Natural Lavender Anti-Dandruff Shampoo for Oily Hair (200 ml) - with Organic Lavender Oil
InaEssentials Lavender Shampoo is a new clean formula made from natural and certified organic ingredients. It blends organic lavender oil and argan oil to balance the scalp and help deal with oily hair without stripping it of its natural moisture. Enriched with Vitamins A & E and Fiji apple stem extract to nourish and soothe the scalp, reduce irritаtion and excess sebum production, our shampoo gently cleanses, while naturally rejuvenating the hair, making it fresh and healthy.
IMPORTANT! - When you switch to a natural hair shampoo, your hair will need 2-3 weeks to adjust before you see the real results.
InaEssentials' Natural Lavender Shampoo leaves the scalp purified, smoothed and cleansed, alongside reducing excess sebum.
Benefits:
✔️ Balances the scalp, reduces oiliness, reduces irritаtion 
✔️ For normal to oily hair
✔️ No parabens
✔️ No sulfates
✔️ No artificial fragrances
✔️ No artificial colors
✔️ Refund guarantee if you are not satisfied with the product within 14 days of use 
Key ingredients:
- Organic lavender oil and lavender water - balance hair and scalp
- Equiscalp - an essential nutrient for hair and skin beauty
- Vitamin E and A- support scalp health and stimulate hair growth
- Vitamin B3 and B5 - oxygenize hair follicles and nourish hair
- Argan oil - hydrates and retains moisture and shine 
 Ingredients/INCI: Aqua, Coco Glucoside, Cocamidopropyl Betaine, Lavandula Angostifolia Flower water, Glycerin, Glyceryl Oleate, Malus Domestica Fruit Cell Culture Extract, Hydroxyacetophenone, Panthenol, Guar Hydroxypropyltrimonium Chloride, Lavandula Angostifolia Flower Oil, Xanthan Gum, Phenoxyethanol, Niacinamide, Argan Oil Glycereth-8 Esters, Tocopheryl Acetate, Retinyl Palmitate, Ethylhexylglycerin, Sodium Chloride, Citric Acid, Disodium EDTA, Linalool
Our shampoos are all natural - we don't use additional artificial foaming agents. This makes them suitable for customers of all ages.
Your hair and scalp may not react positively to switching from a conventional to a natural shampoo right away. Give yourself time to adapt. Usually, the period of getting used to the new product is 3-5 washes, or 2-3 weeks.
Secure & Swift Delivery
Payment Methods: by card
- PayPal
- Credit Card
Deliveries are made with the courier services of UPS. For orders accepted until 14:00 on a working day, delivery is within 2-3 working days.
Delivery prices:

Courier services of UPS - €5.50
FREE Shipping for orders over €50
Our Guarantee: Your Satisfaction
Your satisfaction is paramount to us. If you're not seeing the results you desire for 14 days of daily usage, we offer a no-questions-ask full refund minus the delivery fee. How to do it: just message or email our support team.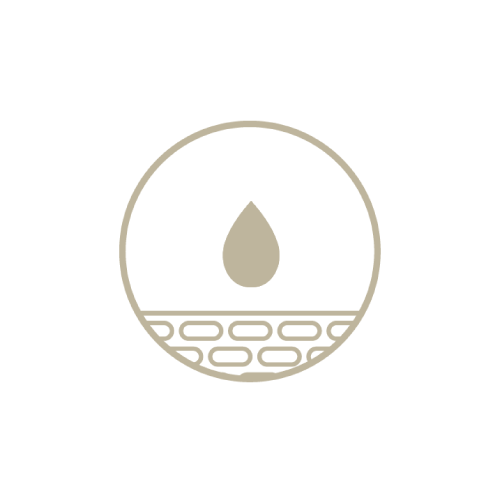 Suitable for oily to normal hair types
No artificial colors and smell
What to expect from this product:
The first 2-3 washes you may not feel the desired results. This is because your scalp needs an adaptation period when switching from a conventional to a natural shampoo.
By the second week of regular use, you will feel your scalp healthier and your hair softer and tidier. Scalp condition will start to improve. Dandruff will decrease, itching and discomfort as well. Oiliness will start to balance out.
Continued, consistent and responsible use of the shampoo will result in a healthy, well-hydrated scalp with no feeling of discomfort - no dandruff and no excess oiliness. Your hair will strengthen its appearance, it will become more radiant and soft. It will start to look more natural. Tangles and split ends will be significantly reduced.
** Results when using natural products are strictly individual. They depend on a number of factors, including the condition of your skin and body, your sensitivity to the plant and its active properties, the medical conditions you are targeting, responsible and regular application of the product, and your diet and lifestyle, among others.
Excellent products
Love the nettle shampoo and rosemary conditioner my scalp and hair feels nourished. I will definitely be purchasing again and again, chemicals are gone from my life, couldn't be happier.
Soft,shiny and healthy.
I used this shampoo for a month or so with mixed feelings.I found it hard to get any sort of lather with my thick hair.U need to follow the instructions..I had not been leaving the shampoo on for 2 minutes as reccomended.Once I did this the 2nd repeat wash was a dream.Follow up with the conditioner and a splash of rose hydrolina on the ends to finish. Love this combination.Hair stays fresher and cleaner for longer too.Can't see myself returning to normal shampoo and conditioners any time soon.
Natural hair conditioner
Used this product with the lavender shampoo and feels amazing on my hair , will deffo buy this product again .
Happy Customer
It's taken me more than one year and many £000's spent on trying to find the right conditioner that is helping to calm my very irritated itchy scalp
I truly believe that I have found my go to conditioner in Ina Rosemary and White Fir, it's certainly helping in calming the itch in my scalp