*SECRET OFFER* Organic Clary Sage Water with anti-dandruff effect - 200ml (Hydrolat)
📌 100% Refund - No questions asked
🚚 Express 24hr - 48hr delivery from our fulfilment centre in Ireland
Suitable for:
- Organic Clary Sage Water - Hydrolina is suitable for all scalp types. It restores healthy-looking skin and eliminates dandruff.
Benefits:
✔️ The best natural product to fight dandruff;
✔️Free of artificial fragrances;
✔️Free of artificial colors;
✔️Direct from our organic fields into your hands;
✔️100% natural product;
✔️100% pleasure for the senses;
✔️ Refund if you are not satisfied with the product after 2 weeks of use.
Let the herbal scent of InaEssentials 100% Organic Clary Sage Water - Hydrolina take you to our endless gardens in the heart of Bulgaria while you take care of yourself and your beautiful, glowing skin and hair. Allow it to ground your body and mind. Just relax, breathe and enjoy.
Ingredients /INCI/ - Salvia Sclarea Floral Water
We believe in the properties of our water. Give us a chance and we promise you won't regret it. 
Why InaEssentials 100% Organic Clary Sage Water - Hydrolina?
InaEssentials Organic Clary Sage Water - Hydrolina contains an extremely high percentage of pure organic Clary Sage oil - more than any other floral water on the market. This is due to the fact that our product is obtained by primary distillation of high quality, freshly picked  herbs from our family gardens in the heart of Bulgaria.
Thanks to the organic method of cultivation, careful distillation and high concentration of essential oil, the water has retained its ability to strengthen the scalp and fight dandruff and seborrhea. 
InaEssentials' 100% Organic Clary Sage Water - Hydrolina reaches a uniquely high quantity of pure clary sage essential oil!
Payment Methods: by card
- PayPal
- Credit Card
Deliveries are made with the courier services of UPS. For orders accepted until 14:00 on a working day, delivery is within 1-2 working days.
Delivery prices:
Courier services of UPS - €5.50
FREE Shipping for orders over €50
We are confident in the quality of our products, that's why if do not get the desired results within 14 days of use, we offer:
📌 100% money back - No questions asked
Suitable for all types of hair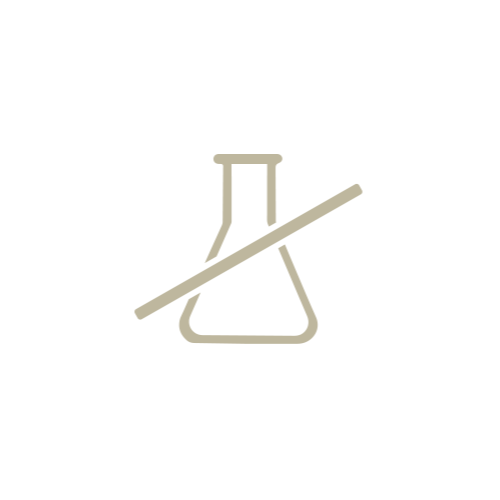 What to expect from this product:
During the first few days of use, your scalp will begin to directly improve its overall look and feel. It will actively cleanse all the environmental and daily hectic pollutants accumulated in the roots of your hair and will start building a protective layer. Irritated areas will begin to soothe, itching and dandruff will begin to reduce.
On the second week of regular use of the product, the active ingredients of the clary sage will begin to accumulate in the epidermis of the scalp. You will begin to notice increasing relief of the previous discomfort. Dandruff will decrease significantly.
With continued, consistent and responsible use of the product, you will notice a lasting effect. The scalp skin will be regenerated and healed. 
** The results of using natural products are strictly individual. They depend on a number of factors, including the condition of your skin and body, your sensitivity to the plant and its active properties, the medical conditions you are targeting, responsible and regular use of the product, and your diet and lifestyle, among others.
Fantastic product. Feels good. Smells good. All natural. And it works!!
Organic clary sage water
suffer from seborrhoea dermatitis. I've used mostly chemical shampoos to keep this condition under control. I'm came across the clary sage as only want to use natural products. I've bed. Delighted with this product, but inky does it smell fresh and lovely but it truly works. I spray a tiny amount into my dry hair most days and any itch I had has gone. Love this product, I'll be ordering again
Excellent product
Love this product which really does help sooth a sensitive scalp and prevent dandruff. Highly recommended
Hi I bought the hair shampoo for my son whose hair is thinning put he is very happy with the shampoo